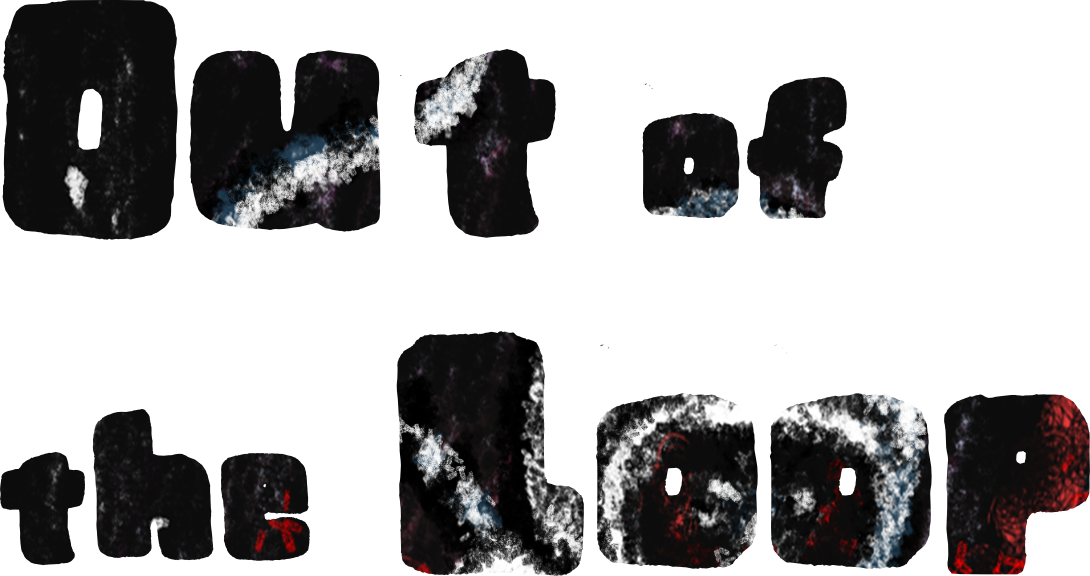 Out of the Loop
The world is not what it used to be.

Out of the Loop is a narrative game of description on how a specter of the player is thrown from a spacetime loop into a world that is not what they used to know.
The players are trying to go back to their original spacetime continuum, but difficulties keep coming up. They will deal with them as best as they can. Sometimes the new spacetime is more pleasant than the original one, but are they willing to let their loved ones behind? Sometimes it is just chaos and pain, and surviving is the rule of the day. How to cope with all that?
Feel free if you want to hack the game or create content of it, just remember to credit/mention the original game. Also make it sure that we do not endorse or support any third party created content.

Some art by Thomas Novosel (@thomasanovosel) used under license. @thomasanovosel does not endorse or support Out of the Loop in anyway shape or form.
Purchase
In order to download this Loop you must purchase it at or above the minimum price of $2.95 USD. You will get access to the following files:
Out of the Loop v1.1.pdf
15 MB
Out of the Loop v1.1 - Print Friendly.pdf
7 MB
Special Opportunities
Support this Loop at or above a special price point to receive something exclusive.
Community Copies
If you're in a less than comfortable financial position and can't afford a copy of the game, help yourself to a community copy.
Every sold copy contributes to an extra community copy available (I will update it at least at every 10 sold copies).
If no Community Copy is available, it means that all were already claimed and more people need to pay for the game to unlock extra Community Copies. However, if you are in a hurry to check it out and can't afford it, hit me up in a DM on Twitter or wherever and I will be more than happy to fix a copy to you.